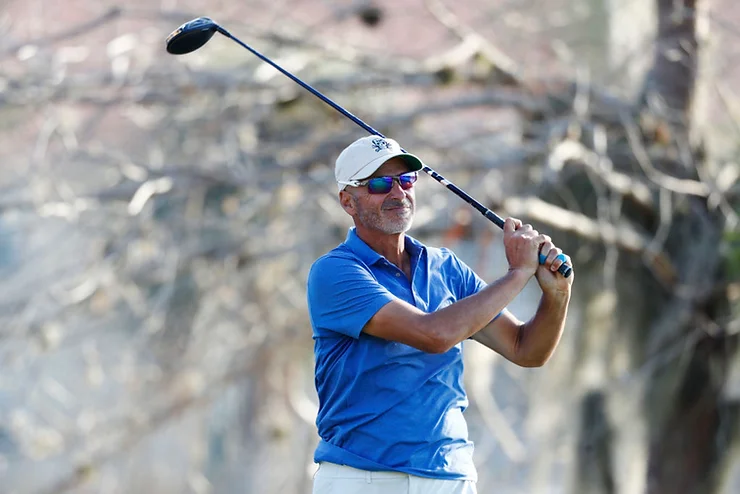 With his putting, Rocco Mediate is totally locked in
By Jeff Babineau
NAPLES, Fla. – Rocco Mediate begins a new PGA TOUR Champions season with a new look on the putting greens. He has moved to a 43-inch, arm-lock putter. And though he is very early into the transition, he likes what he has been seeing so far. He even had a couple of good conversations via phone with 2020 U.S. Open winner Bryson DeChambeau to talk through the stroke, and why he does it.
"The putting has been amazing," said Mediate, 59, who rebounded from a couple of sloppy bogeys early-on Sunday to shoot 2-under 70. "It's totally Bryson's technique and his company, Sik Golf. It's arm-lock. It's locked down, and I've talked to him about it and he has told me a lot of very cool things on how to do it, and why you do it this way, and I get it.
"Being a long putter guy in the old days – Mediate was the first player on Tour to win an event with the broomstick putter, at Doral in 1991 – it's the same shoulder motion. The way we do the arms and everything, everything is locked out of motion, and now all you've got to do is move your shoulders."
Mediate has used the new stroke for only six official rounds, he said, but believes he could be onto something. He said if a player could make just one more putt a round for each competitive round of the year, the net result could be "astronomical."
"I couldn't be more excited about the rest of the year," he said.
Mediate tied for 24th.
Back to News