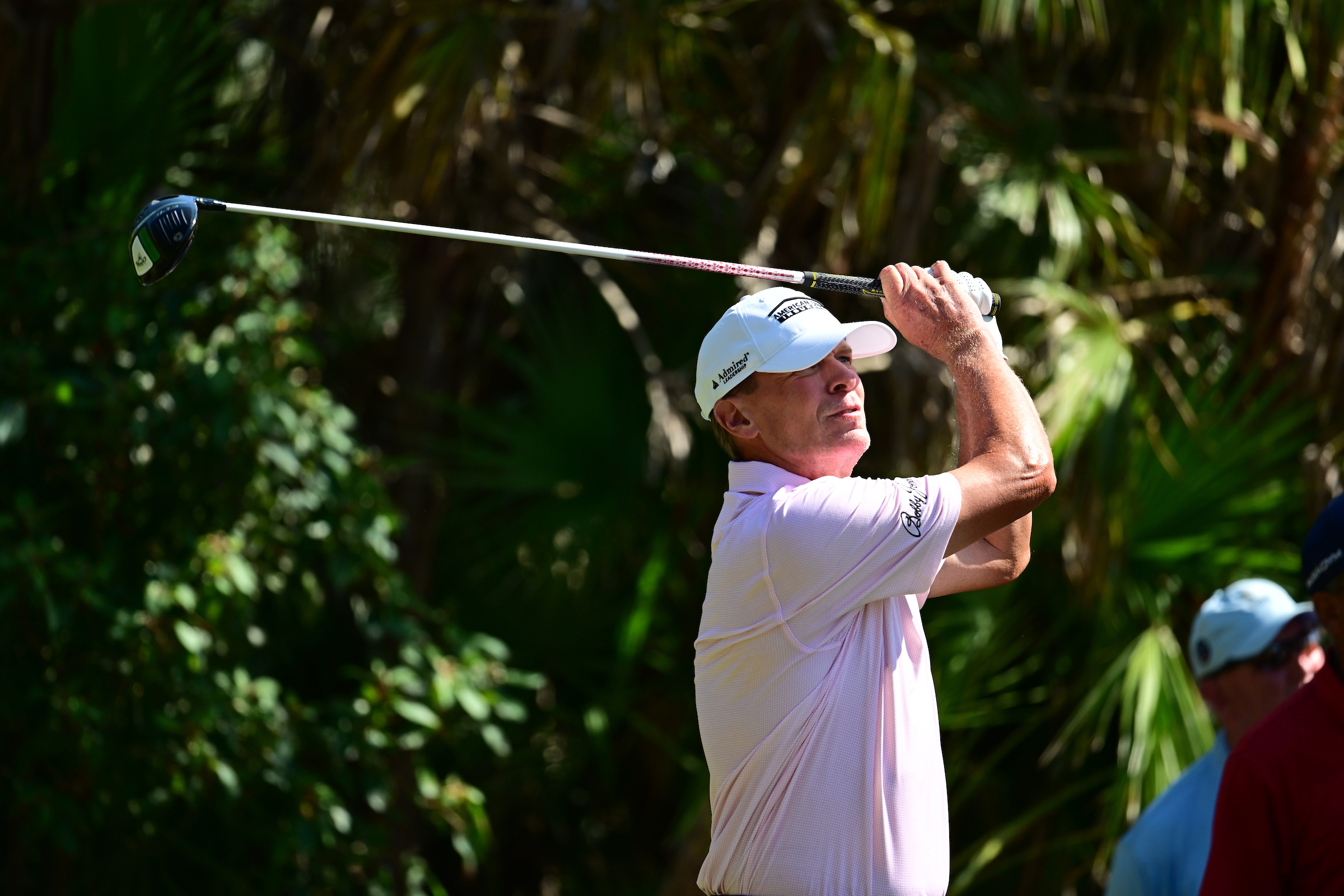 Sunday News and Notes: Stricker, Harrington and Pocket Aces
Steve Stricker was gunning for victory in four consecutive PGA TOUR Champions starts, which would have tied a mark held by Chi Chi Rodriguez, who won four straight PGA Senior Tour starts in 1987.
Stricker had about 20 feet for eagle at the par-5 18th hole that might have made things at the finish at least a little tighter, but when the putt narrowly missed, it left Bernhard Langer with a two-shot cushion to play the final hole. Langer, about to win for the 45th time on the PGA TOUR Champions, knows what to do with two-shot leads. He made one more birdie.
"A good week," said Stricker, who won the Chubb Classic in 2021 but was unable to defend last year because he was recovering from health issues. "Always fun to be here. A little disappointing, I didn't putt my best really. I had some opportunities. Didn't hit it close at times when you have short irons in your hand. But overall, gave myself a chance coming down the stretch, and that's always fun."
Stricker finished with a bogey-free 66, tying for second with Padraig Harrington, who finished his round with eagle for the second consecutive round."
Harrington's balky knee will just have to wait
Padraig Harrington was making his first official PGA TOUR Champions start of 2023, but it's not as if he came in to Tiburon Golf Club's Black Course rusty. Harrington, who played his first full season on the PGA TOUR Champions a year ago – he was second in the season-long Schwab Cup race – started his year with three starts in the Middle East on the DP World Tour. His best finish was fourth at the Abu Dhabi HSBC Championship.
While playing in Dubai recently, he was asked by reporters about pictures of him on social media climbing into cryogenic chambers.
"You know, I'm pushing it to my limits, my body. I always have," said the three-time major champion from Ireland, who was seeking his fifth Champions victory in 20 starts at the Chubb. "But you know, at this age in particular, I need a knee replacement. That's just it. I need three months, six months of that, and so that's not going to happen for a few years, and at the moment, I'm going to take my chances and put up with what I've got."
Harrington, 51, was wearing a knee brace earlier this week in the pro-am rounds in Naples.
"The rest of the body, I've had a full-time physio for years," he said. "So I probably push it a little bit too far, but I bring it back, or the physio brings it back, I should say. Trying to keep myself somewhat okay. It's always been a balance, and when I get older, the 'rest' side is winning out."
Pocket Aces
Chris DiMarco didn't get a lot going this week at the Chubb – until he stepped to the par-3 fourth hole on Sunday, that is. There, he struck a 5-iron from 185 yards that finished in the hole for an ace. "It was perfect," he said. "Landed short, curved to the right, we could watch it roll in. Great to see." DiMarco said it was 13th career hole-in-one, and his sixth in competition. Dicky Pride, playing in the final threesome, would join in the ace parade at the par-3 10th, where he holed a 4-iron from 214 yards. ... Alex Cejka, a two-time major champion on the PGA TOUR Champions in 2021, turned in Sunday's top round, a 9-under 63. He birdied six of his final eight holes, and had nine birdies and no bogeys for the day. His nine birdies matched his total from the first two days. ... PGA TOUR Champions rookie Justin Leonard closed nicely, shooting 6-under 66 to tie for sixth, his second consecutive top-10 finish. Leonard, a Texan who was living in Colorado during his time as a TV analyst on NBC/Golf Channel, has moved his family to Tequesta, Fla., where the weather allows him more practice time and location makes travel much easier. He will focus on playing the Champions Tour, and not television, in 2023.
Back to News