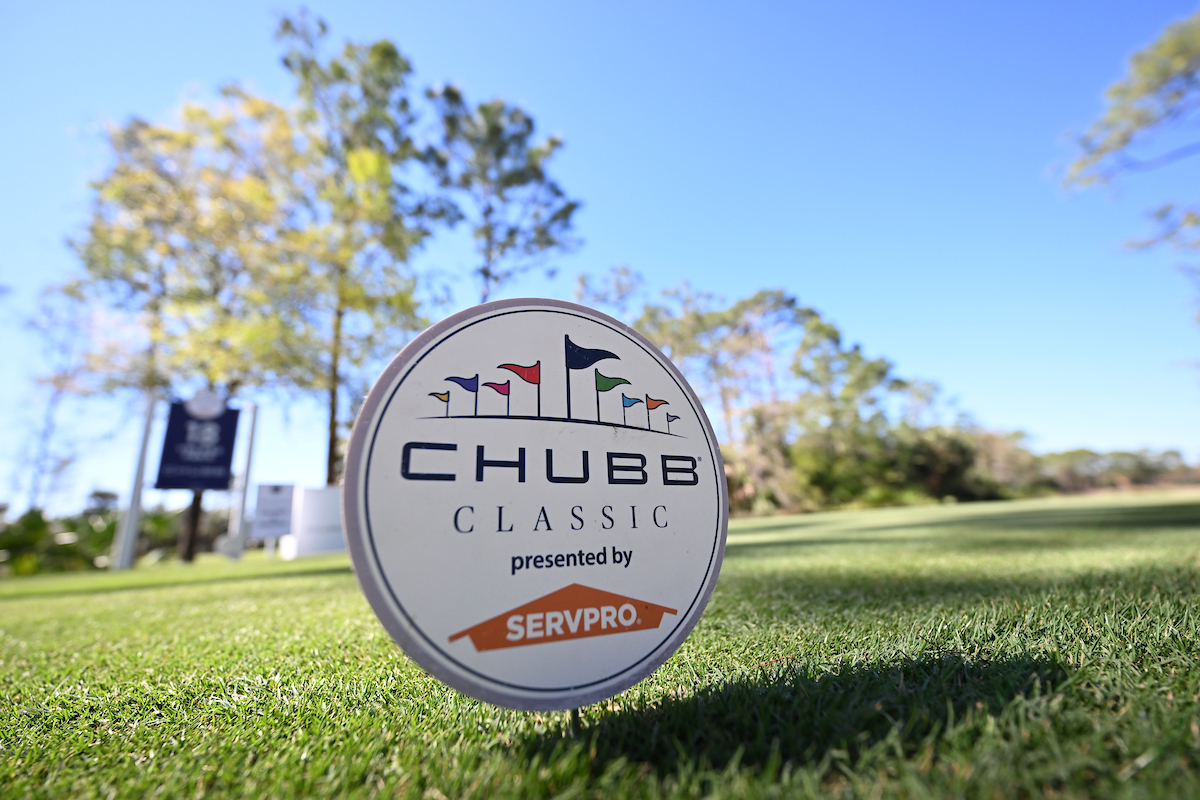 High Expectations and Ample Opportunity Present at the 2023 Chubb Classic
By Carson Racich
NAPLES, Fla. – It was a comfortable day in Southwest Florida, where it was not too hot, nor too cold. Players lined the practice facilities with their caddies at Tiburón Golf Club getting their last-minute adjustments made before all the activities commenced. In the many events leading up to the tournament, the Forest Country Club hosted a Tuesday Qualifier exempting three individuals into the Chubb Classic. All shooting a 5-under 67, Matt Gogel, Alan Morin and Mario Tiziani are the three individuals that will be joining five Hall of Famers, 16 major champions, and four former world number one players. The field of 78 will take to the course Thursday, Feb. 17 through Sunday, Feb. 19, on Tiburón Golf Club's Black Course in Naples.
While the players are preparing their games, the preparation and execution for a tournament – especially of this caliber – takes a village. All hands are on deck. The biggest attribute is the helping hands the locals extend year after year.
Volunteer range attendants Cyndy and Kurt Herrman spent their Valentine's Day together while handing out golf balls to players. "It's really neat, I was really nervous at first but not anymore… these guys are so personable," said Mrs. Herrman. "This is our third year and I always look forward to the next."
Volunteering at these professional events allows for an individual to get up close with notable players, learn about the game, and gain lifelong memories. "I asked to take a picture of Ernie Els. When he said sure, his friend came around saying I needed to stand behind him for his good side. We laughed and laughed, I'll never forget that," said Mrs. Herrman.
While most would think driving range conversation would be golf related, a lot of the players have other things on their minds. "We didn't talk golf, but about life and interests. They were so down to earth, it's amazing" stated Mr. Herrman.
Having the community involved helps create a larger draw. The Naples community is known to be a prime retirement area. Having the Chubb Classic here shows the already notable golf area that anyone can play golf, despite their age, as well as it being a life sport.
"The community here really is great; they have the chance to come out and watch the players they grew up watching. They can relate to them and that's an opportunity of a lifetime" said Tiburon head golf professional, John Sommers.
Having opportunities during this event is something that the staff at Tiburon makes sure to have available not only for the community but also for their interns, who are working to become Professional Golf Association members.
"With having the professional tournaments out here, they are gaining experience in a high intensity environment. You don't get that at most courses" Sommers said. "We have high expectations, but we want them to have fun while working it."
Winding down the final preparations to the event, Jimmy Carlucci, Tiburon tournament coordinator, and Sommers expect this to be a great tournament.
"Outlyr rerouted the course to create a better customer experience, and it looks really good" said Carclucci. "I have no doubt we will see a tight race to the end."
With the purse totaling $1.8 million, newbies and veterans have their eyes on the prize and are ready to swing their way to success on a beautiful yet challenging track.
Back to News