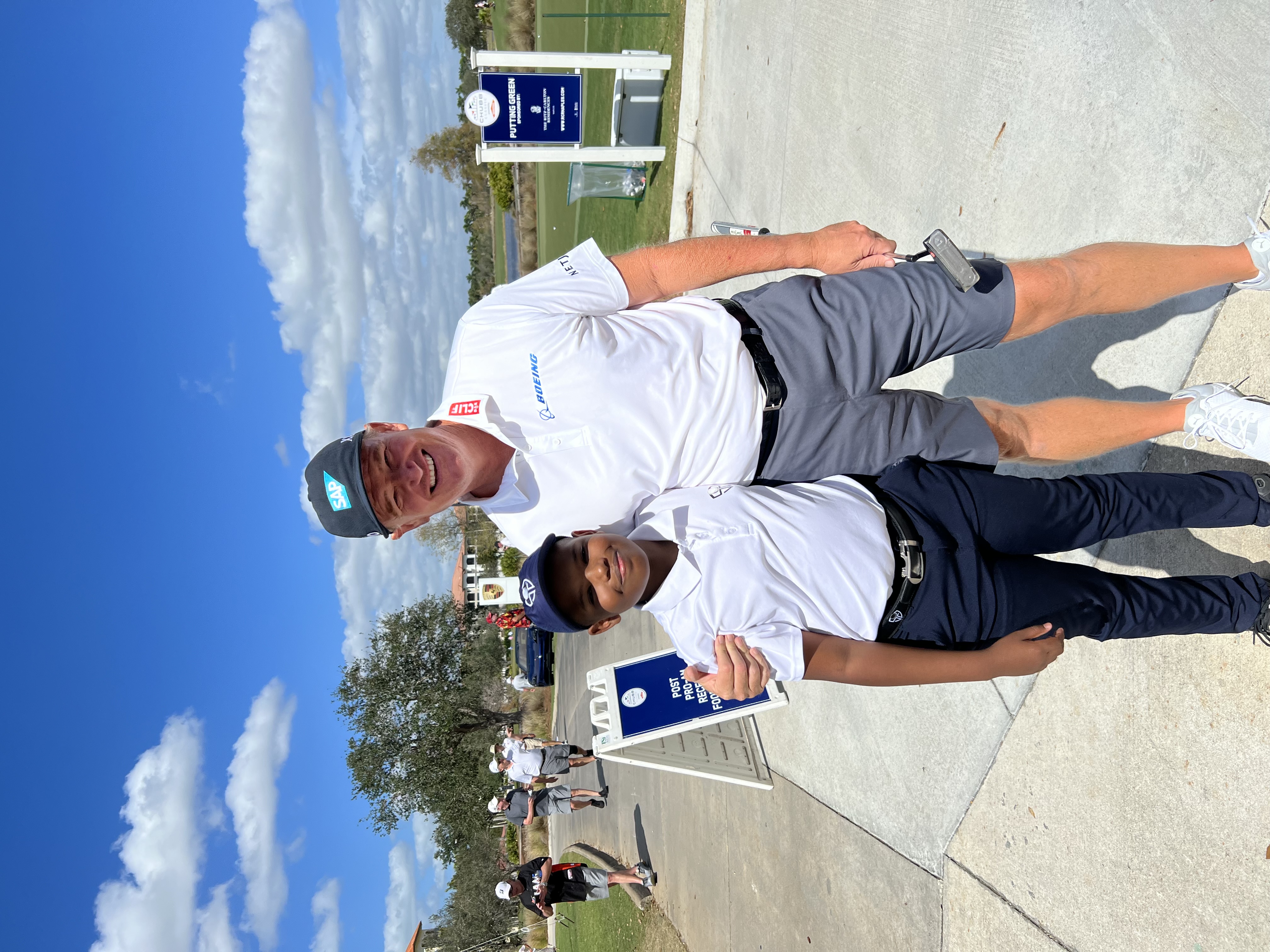 Els' Special Reunion
By Jeff Babineau
NAPLES, Fla. - A year ago, World Golf Hall of Fame member Ernie Els met up with a special young man named Carter Bonas from Coral Springs, Fla., as Els competed at the Chubb Classic.
Bonas, now 11, is on the autism spectrum, and it is a subject that occupies a large part of Els' heart. His only son, Ben, also is on the spectrum. Bonas started his own clothing line, and told Els that a portion of proceeds from sales was going to be donated to the Els for Autism cause. Els and his wife, Liezl, have overseen the construction of a state-of-the-art autism center (Els' Center of Excellence) in nearby Jupiter.
On Thursday at Tiburon, the two were able to meet up once again.
Els was asked about the friendship, and if he is inspired by Bonas. He is.
"It just shows you, kids, they're so special," said Els, the father of two children. His daughter, Sam, graduated from Stanford. "They hone in on something, they use a different type of concentration, much more than we have, and that's special now.
I just hope he keeps going on and people buy into him, because he's for real. He's a great kid, Carter. He's a really great kid."
Back to News